Analog Mobiles Radios
Mobile Two-Way Radios are vehicle-mounted wireless devices that are used to send voice or data messages one-to-one or one-to-many over radio frequencies within a local area, city, or state. They are often installed on the dash of a vehicle, and can run off its power source. They are used by someone who doesn't need to communicate away from their vehicle.
Motorola VX-2100/2200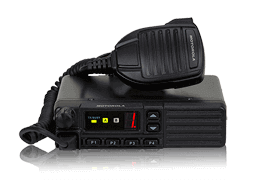 Motorola VX-2100
Motorola VX-2200
Motorola VX-5500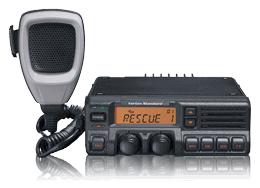 Flexible Configurations And Durability For Demanding Applications
The VX-5500 delivers reliability and easy expandability for your networked, dual-band operation. Get tailored communications and a maximum return for your investment. Standard and dual control head packages available.
250 Channel Capacity and 20 Groups
Low Band: 37-50 MHz (B)
Output Power Low Band: 70 Watts Adjustable to 30 Watts
MOTOROLA, MOTO, MOTOROLA SOLUTIONS and the Stylized M Logo are trademarks or registered trademarks of Motorola Trademark Holdings, LLC and are used under license.
All other trademarks are the property of their respective owners. © Motorola Solutions, Inc. All rights reserved.