Body-Worn Camera
Body Cameras for Commercial Business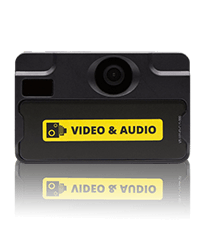 Motorola VT100 Body-Worn Camera
Lightweight, unobtrusive cameras that integrate with fixed video security systems to provide security operators with complete situational awareness and help staff in public-facing roles feel safe.
The VT100 delivers a customizable and fully integrated enterprise mobile video solution. 720p HD video. Remote alarm activation. Customer-friendly design. Seamless integration with existing CCTV.
MOTOROLA, MOTO, MOTOROLA SOLUTIONS and the Stylized M Logo are trademarks or registered trademarks of Motorola Trademark Holdings, LLC and are used under license.
All other trademarks are the property of their respective owners. © Motorola Solutions, Inc. All rights reserved.