Motorola MC1000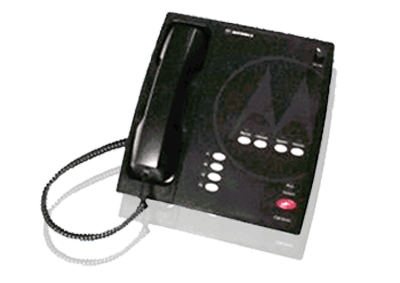 The MC1000 Deskset allows remote control access to the basic functions of a single base station, repeater or radio in a conventional system. Up to 10 units can operate in parallel.
Motorola MC1000 Features
Controls 1 Base Station
Up to 10 Parallel Operator Positions
4 frequency station control (tone/DC models)
Desktop or Wallmount
Extended Local, Tone or DC Remote Control
4 wire local control
2 or 4 wire tone or DC remote control
Built-in microphone and speaker
Handset with integrated PTT switch
Supervisory takeover
Intercom and Monitor
MOTOROLA, MOTO, MOTOROLA SOLUTIONS and the Stylized M Logo are trademarks or registered trademarks of Motorola Trademark Holdings, LLC and are used under license.
All other trademarks are the property of their respective owners. © Motorola Solutions, Inc. All rights reserved.